IIT for Villages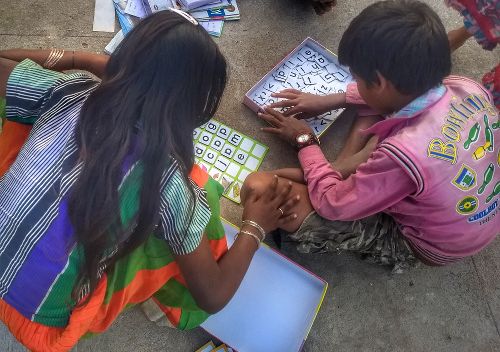 IIT for Villages (IViL) was started with the vision to leverage the unique and vast resource base in the Institute for a wider audience. IViL is a discussion forum and an action platform for students to implement their thoughts for rural India. The forum has a dozen projects, ranging from setting up an accessibility lab for visually challenged students to bridging the gap between farmers and agriculture experts to teaching the children of mess workers on campus. They undertake frequent visits to villages on the outskirts of Chennai, and engage with students and community through various events.
Sustainability Network
The Sustainability Network (S-Net) team at IIT Madras makes sure environmental sustainability is achieved and continuously pursued in the future within our campus and beyond. To be a part of this beautiful campus is to not only enjoy every part of it, but to also work towards preserving its diversity and aiding its needs.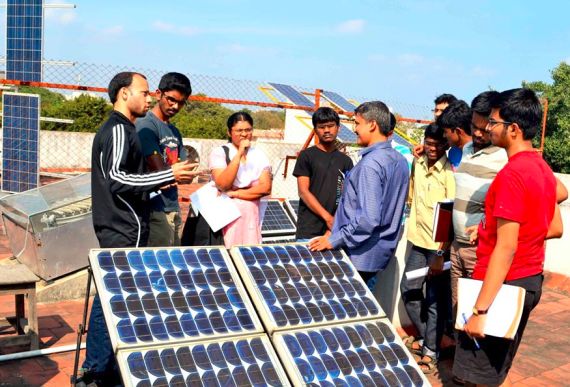 S-Net works on major issues such as water crises, electricity consumption, food wastage, climate change, green cover on campus and waste management. They make noticeable changes by incorporating small projects to achieve immediate change, conducting awareness events, holding competitions to find solutions to problems within the Institute, and most of all, getting every single student to contribute to the betterment of our surroundings. 
Team Sahaay
"The pleasure one experiences by helping someone in need is invaluable and the level of contentment of such achievements is extremely high." Sahaay, as the name suggests, aims to develop technological products and provide technical solutions to assist specially-abled people in their daily lives. The goal is to establish a team of enthusiastic students who would collaborate with various NGOs and work towards the development of technologies as societally impactful solutions.