Started in 1973 to meet the demands of computational facilities at the Institute, the Computer Centre at IIT Madras has grown through the mainframe age to mini computers, microcomputers, workstations and client-server systems. The Centre has today expanded into almost all areas of Information Technology support including connectivity and networking. The Centre is now gearing up for a High-Performance Computing set-up as part of the National Supercomputing Mission.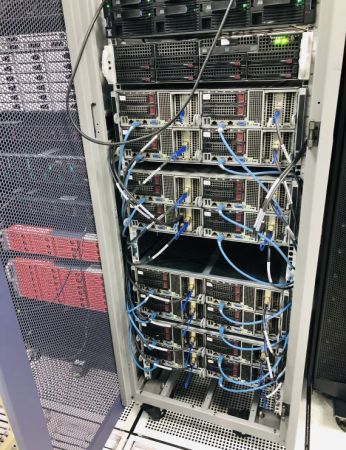 The first computer was the IBM 370 that was presented by the Federal Republic of Germany. One of the best facilities at that time, it was used for closed-shop batch computing; not only serving the departments of IIT Madras but was also widely used by industry and many government organizations - BHEL, Department of Space, National Remote Sensing Agency, Air India, Fingerprint Bureau of Tamilnadu, etc. The Prime computer - an interactively usable time-share computer was installed in 1980.
The IBM 370 was replaced by the Siemens 7580-E system in 1987. Under the ERNET project initiated by the Department of Electronics, Govt of India in 1987, a LAN was established covering the Computer Sciences Block and Building Sciences Block.
The phasing out of the Siemens system and the availability of PCs at relatively affordable prices led to several departments having local area networks (LANs) connecting the PCs and other computers within the building. The first inter-building connection was set up in 1994.
Subsequently the campus network was established by Computer Center. Using remote Ethernet bridges technology developed in the Electrical Engineering department, IIT Madras the first link of the campus network was set up in 1995 connecting the Computer Centre to the Aerospace Engineering building at a speed of 144 kb/secs. Later on this technology was extended to other buildings and the campus network consisted of LANs in 18 buildings all connected at the Computer Centre. The campus network evolved from twisted pair cables, network for terminal connectivity to ATM based high-speed backbone.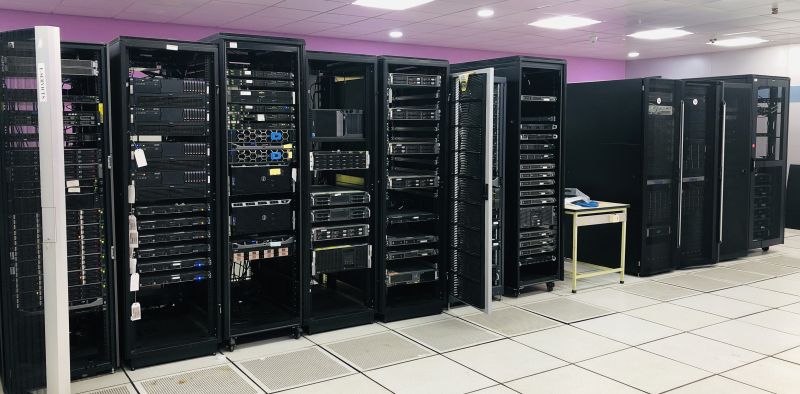 In 2007 the Computer Centre was relaunched as the P G Senapathy Center for Computing Resources with a data centre that can house 12,000 CPUs and has a computing power of 10 peta flops.