The Centre for Innovation (CFI)
The Centre for Innovation (CFI) was founded with the belief that innovation is born out of community interaction and the freedom to learn and explore. Every student should be given the opportunity to find their passion and build something of their own in a like-minded environment. One of India's biggest 24/7 student labs, this unique lab was set up in 2008 with funds donated by the batch of 1981, and is located in the New Academic Complex at the heart of the campus. A comprehensive inventory, great workspace, ample guidance from faculty and students and the zeal and passion of the CFI family make it a gifted asset for the IIT Madras community.
A decade since its inception, CFI is now home to 12 Clubs and four competition teams. The primary interests of these clubs fall on a wide spectrum and members of the clubs strive to make a positive impact through CFI-supported projects. Team Sahaay, which focuses on accessibility, developed a low-cost Electrolarynx to aid those who have lost their voice box due to illness. Another team came up with a design for foldable houses, which can be quickly ported and set up in remote areas. Multiple projects in CFI have been patented and recognised at the national level with achievements such as the GYTI award. CFI was also invited to the Rashtrapati Bhavan, for the President's Festival of Innovation.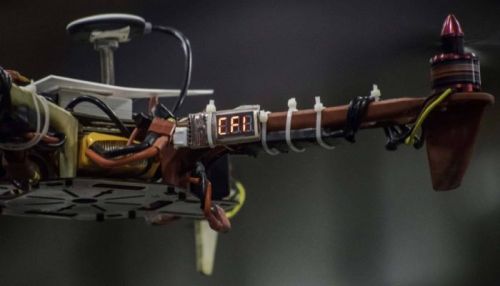 Members of CFI represent IIT Madras in both national and international competitions. Raftar, our formula racing team has one of the best track records in Formula Bharat and represented IIT Madras at FS-Germany in 2019; they were the first Indian team to complete all dynamic events and clear Technical Inspection. Team Abhiyaan placed second in the Intelligent Ground Vehicle Challenge 2019, held at Oakland University, Michigan, USA.
Team Anveshak finished 12th overall in University Rover Challenge 2019, held in Utah, USA and placed first in the Indian Rover Challenge. Team Avishkar Hyperloop is the only Asian team to clear the Final Design Round of the SpaceX Hyperloop Pod Competition 2019. They will represent the Institute at the SpaceX Headquarters in Los Angeles, California in July 2019.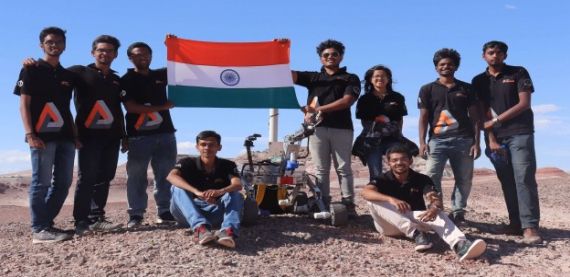 CFI is also integral to the entrepreneurial culture of IIT Madras, with many projects taking off as startups. Hyperverge, Planys Technologies and Ather Energy are a few examples of startups founded by past members. A pre-incubation cell under CFI, the Nirmaan program, was set up to provide financial support and mentorship to budding startups ideas from the IIT Madras student community, enabling any student to "Walk in with an Idea, and Walk out with a Product". Other institutions routinely look to CFI to create or improve their ecosystems. The Vistaar program was envisioned to set up similar bodies in IIT Palakkad and IIT Tirupati.
CFI also frequently collaborates with the government and companies. One recent Government collaboration involved a pan-India Hackathon, aimed at strengthening the 108-Ambulance system. Here, there is something for everyone.
Find more here or at CFI, located on the ground floor of New Academic Complex (NAC).
 
Inter IIT Tech Meet
Inter IIT Tech Meet is the annual technological competition organised by the Indian Institutes of Technology, and qualifies as the only technical event wherein all the IITs participate. The forte of this meet lies not only in its spectacular display of technical acumen, but also in its wide platform for entrepreneurial undertakings and social initiatives. We believe in fostering the spirit of innovation and igniting young minds towards a more technologically and economically viable future. It sets an ideal platform for collaboration among the students to create impactful technology and knowledge transfer across the student community.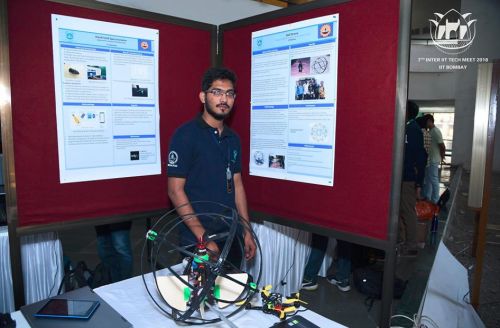 Inter IIT Tech Meet comprises ardent competitions, exhibitions, illuminating talks and exhilarating pro-nights that inspire, enthral and mesmerise the crowds in attendance. The IITs battle it out to lay their hands on the overall champion's trophy and the glory it symbolises.
Tech Soc
TechSoc was first born in 2005 as a tournament where hostels could compete against each other in all tech-related events for points, power and glory. TechSoc has since grown steadily, adding events to its repertoire every year. Together with Schroeter and Lit Soc, it forms the three independent "Big" trophies that hostels battle for every year. TechSoc is being re-envisioned as a forum with a much wider reach than inter-hostel events. It has now become the umbrella under which all tech-related student initiatives will be encouraged and nurtured.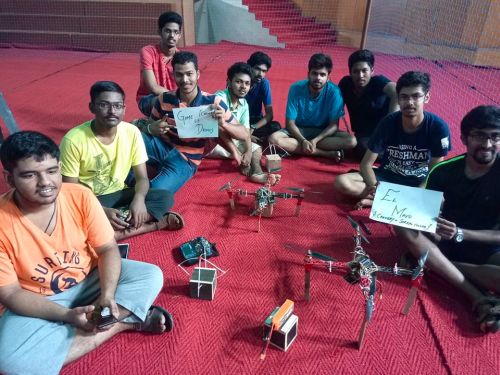 In the odd semester, various informal sessions like the tech-interaction "Fundae" sessions will also be organised so freshmen can learn about the technical world they are about to step into. There are also various related clubs one can join. Students get to build stuff on their own, participate in tech quizzes or watch as the different hostels battle it out in TechSoc. 
Entrepreneurship Cell
The Institute's startup culture is a long, riveting tale of change. The tale has numerous heroes, one of whom is the Entrepreneurship Cell (E-Cell) of IIT Madras. E-Cell aims to foster entrepreneurial spirit, provide guidance to individuals, facilitate startups in the Institute and catapult future leaders into a domain where they can make change and impact lives for the greater good.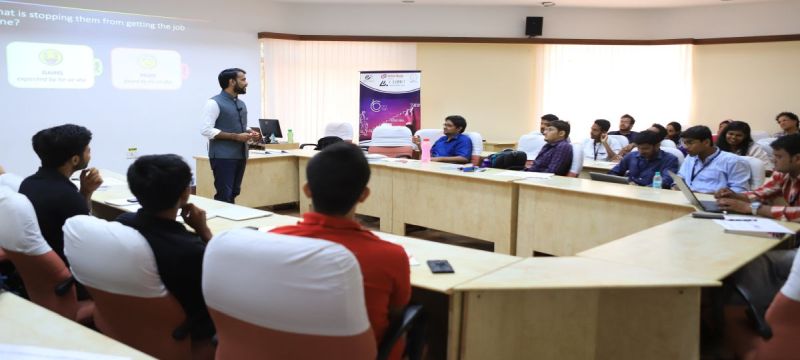 The cell has evolved as the pillar of the flourishing starting culture at IIT Madras. E-Cell works closely with CFI, Nirmaan and the Incubation Cell to make the entrepreneurial journey of individuals and startups smoother and infuse the spirit of entrepreneurship among other budding yet nervous ideators. E-Summit, E-Cell's annual flagship event focuses entirely on young entrepreneurship and enterprise ventures, where a plethora of activities and interactions promise a fun-filled and pleasurable time to future budding job-givers.
Nirmaan
Nirmaan at IIT Madras is the nursery of start-up dreams amongst our students and faculty. Set up in 2017 to enable creative projects to explore business potential, Nirmaan helps committed teams validate their ideas and approach the market, leading to the establishment of a start-up company. It is a pre-incubator, where ideas mature towards incubation. The rich talent pool at the Institute serves as a fountain of ideas, where teams accepted into Nirmaan will be accepted into the Incubation Cell (IC) at IITM Research Park as well.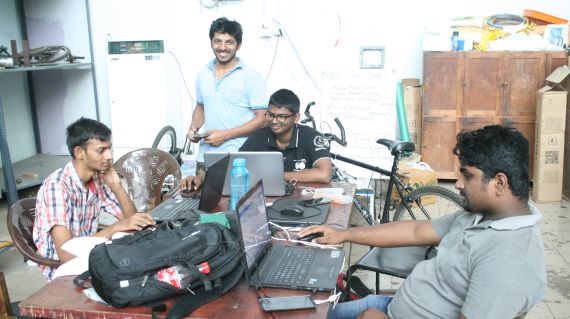 Having enabled over half a dozen ideas to get incubated, Nirmaan has seen over 20 groups pass through the program. Some have been successfully incubated and raised over USD 1,000,000 to date. The current cohort has about 20 teams in various business domains including edu-tech, agri-tech, consumer products and advanced technology solutions.