The Fifth Estate
The Fifth Estate (more popularly known as T5E) is the Institute's official magazine and news body. It covers events and news in the Institute and brings the latest buzz on campus to its audience, who comprises students, faculty and even outsiders occasionally. 
T5E publishes op-eds, editorials, interviews, infographics, reports and investigative pieces. The magazine also showcases several photo-series and other popular features such as Humans of Insti and Made in Insti.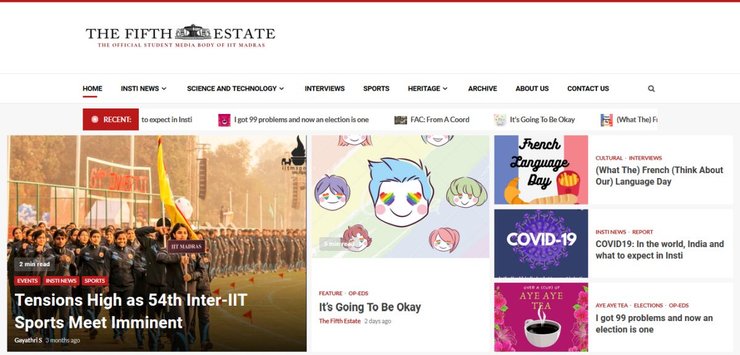 It functions as a forum where campus inhabitants can voice their opinions on Institute events.
Check out the T5E website
Chennai36
Named after the pin code of IIT Madras, Chennai36 is the alumni-student blog of the Institute. With its motto of 'Connect, Converse, Convey', Chennai36 strives to create an efficient platform for the flow of experiences, anecdotes and memories among the alumni, students and faculty of the Institute across generations.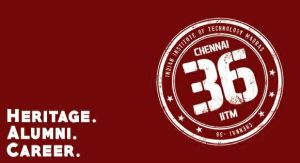 Chennai36 interviews alumni from various walks of life and conveys their messages to the student community through blog articles and its Facebook page.