Shaastra
Shaastra is the annual technical festival of IIT Madras. True to its name, the Sanskrit equivalent of science, Shaastra is a celebration of unconstrained thinking and love for the spirit of engineering. A melting pot of diverse disciplines in science, it provides the opportunity to catch a glimpse of the latest worldwide trending technologies.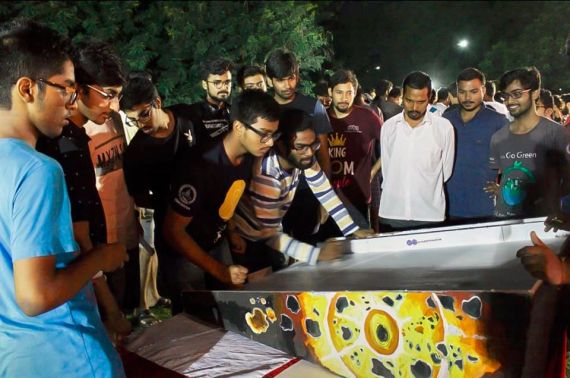 Established in 2000, Shaastra held its 20th edition this year. The completely student-run techno-managerial festival stretches over four days and nights in the first week of January. The fest holds the distinction of being the first student-managed event in the world to implement a Quality Management System and earn the ISO 9001:2000 certification. This has since been upgraded twice to ISO 9001:2008 and ISO 9001:2015 certifications – a testament to the impeccable standards of the festival over the years.
Shaastra has always been a tremendous learning experience for the organisers, participants and visitors. The fest attracts an immense number of participants from diverse technical, scientific and managerial backgrounds, from school students to graduates, academicians to professionals, engineers to entrepreneurs. Shaastra also has something to offer to non-hardcore techies, with events such as drone wars, laser shows and firework displays that make up a huge part of the Shows and Exhibitions every year.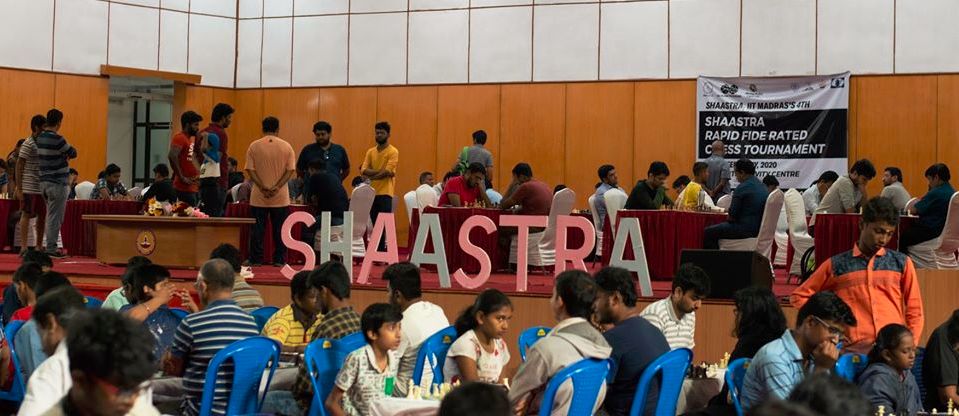 Shaastra's intense competitions, lectures and a variety of informative workshops all form a platform to showcase knowledge and enthusiasm. Envisage 7.0 was a one-of-a-kind techno-entertainment show, fully crafted by IIT Madras students, that showcased several new exciting acts. Watch out for Fire and Ice, Shaastra Junior Quiz, RoboWars, BrandWars, Hackathons and several other techno-managerial competitions that test the participants' mettle to the extreme. In the Spotlight Lecture Series, pioneers of technology around the world share their views on the latest global updates.
The Research Expo is a great stage for students and researchers across the nation to showcase their groundbreaking research, while The Summit at Shaastra gives students the opportunity to display their solutions to society's most pressing problems. Meanwhile, Shaastra Solutions is an initiative that aims to bridge the gap between universities and industries by outsourcing problems and assignments faced by companies to undergraduate students across India.
Visit the Shaastra website
Saarang
IIT Madras has seen a 60-year journey marked by many milestones, one of which was the advent of Mardi Gras, a pioneer student cultural extravaganza. Mardi Gras had the distinction of hosting Uriah Heep (in one of their rare world tours), Buddha's Babies and even A R Rahman as a college student. Almost 45 years later, the legacy lives on, but now known as Saarang.
One of the largest cultural festivals in India, Saarang attracts over 50,000 people from around the country. Held in January every year, Saarang is commonly acknowledged as the mother of all cultural festivals, a reputation that the Institute is honour-bound to uphold.
This five-day festival is the traditional meeting place for the young and the young at heart. Saarang is characterised by jam-packed days of events and competitions. Be it the theatre arts, musical displays such as Decibels or the laugh-out-loud wackiness of extempore and Just-A-minute, Saarang always has the crowds screaming for more.
 The mainstay of Saarang has always been the five professional shows. Past editions have seen performances by prominent classical artists such as Balamurli Krishna, Ustad Bismillah Khan and Pandit Hariprasad Chaurasia, as well as international bands such as Opeth, Anathema, Architects and Skidrow. Saarang has also played host to light music shows by Shaan, S.P.Balasubramanian, Shankar Ehsaan Loy, Karthik, KK, Benny Dayal, Lucky Ali, Udit Narayan, Sonu Nigam, Sunidhi Chauhan and Vishal-Shekhar.
 Be it the acoustics or sound systems, Saarang promises a memorable experience for everyone. A large fraction of the student community works around the clock for months to ensure an improved Saarang each time around. Cherishing the support of a bevy of sponsors over the years, Saarang has always struck a chord with the people who flock to see it all.
On the events front, Saarang also holds quizzes and other exciting events like WTGW, Picto and Tinto blend into Pot Pourie along with DumbCs, painting and modelling (apart from theatre), speaking events, creative writing and music among many others.
Visit the Saraang website
Department Fests
Apart from the Institute fests, some departments also conduct special fests throughout the year. Here are some of the prominent ones: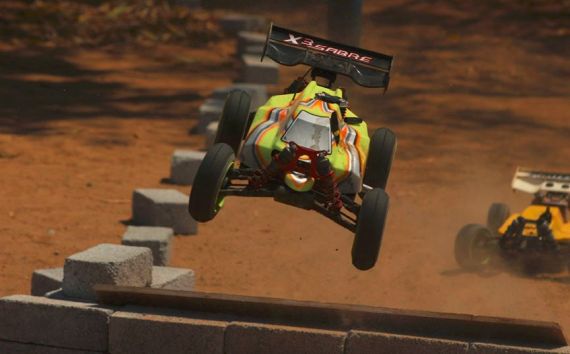 AMALGAM: Department of Metallurgical and Materials Engineering
BHOUTICS: Physics Department
BIOFEST: Biotechnology Department
ELEC FEST: Electrical Engineering Department
CHEMCLAVE: Chemical Engineering Department 
CEA FEST: Civil Engineering Department
EXEBIT: Computer Science & Engineering Department 
FORAYS:  Mathematics Department
HSS DEPARTMENT CONFERENCE: Humanities and Social Sciences Department
MECHANICA: Mechanical engineering Department
SAMANVAY: Department of Management Studies
WAVEZ: Department of Ocean Engineering