IITM's Experience in Online Education
IITM is well-equipped to provide an online degree course having initiated the NPTEL program, the country's first online content portal as an inter-IIT consortium project in 2001. The portal nptel.ac.in is one of the largest online course portals in the world. In 2014, IITM also created NPTEL online courses - the country's first Massive Open Online Course (MOOC). Today, NPTEL is considered the largest MOOC provider in India..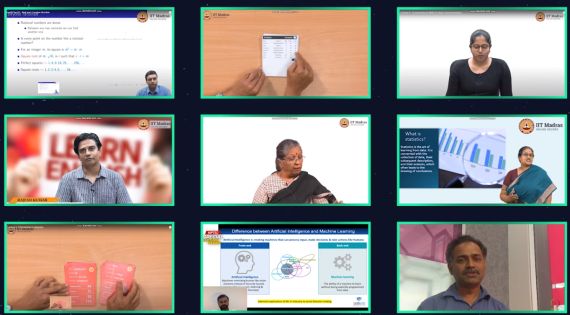 MHRD launched the SWAYAM MOOC platform in 2017 and NPTEL has been the largest contributor to it. NPTEL also manages the national MOOCs portal - swayam.gov.in as well as the network of more than 4000 SWAYAM local chapter colleges. With IITM continuing to lead the NPTEL project, it makes them the perfect choice to offer an online degree program.
Diploma (Programming), Diploma (Data Science), BSc (Programming and Data Science)
IIT Madras, India's top technical institute, welcomes you to the world's first online BSc Degree program in Programming and Data Science. For the first time, you can work towards an undergraduate degree / diploma from an IIT regardless of your age or location, and with a wide range of academic backgrounds.